EDUCATION ABROAD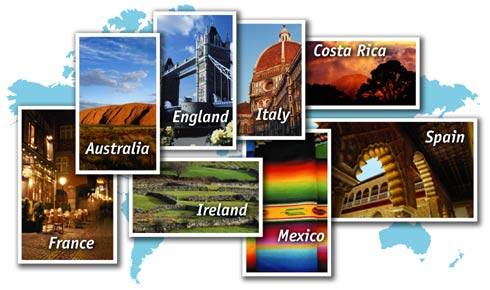 The benefits of studying abroad are endless! Studies show that students who study abroad improve their academic performance and experience higher graduation rates. In addition, Education Abroad will help you:
Learn about another culture first-hand

Learn about yourself

Gain confidence and adaptability

Improve your employment opportunities
Rowan University offers education abroad opportunities across the globe that can complement your major and enable you to gain skills, knowledge and make you more marketable. It is our goal is to ensure that each student challenges themselves academically, personally and professionally by studying abroad. To this day, the percentage of U.S. students who study abroad in college is actually less than 9%. You can become a part of this elite group and distinguish yourself from others in your future profession by simply spending a semester, summer or January-term abroad!
Rowan students have the opportunity to study abroad through our Partner Organizations and Partner Universities. These organizations and universities have been vetted and approved by Rowan University according to their academic, health and safety standards. Students can earn Rowan credit by studying abroad through the approved programs.